Corrugated Packaging Boxes Manufacturer and Supplier
Corrugated boxes are a great way to make your business stand out from the crowd while also providing excellent protection. We are one of the most well-known manufacturers and suppliers of Corrugated Boxes. Our corrugated boxes are produced from high-quality paper. These products are widely used in a variety of businesses to package their goods.
Our corrugated boxes are known for their ability to support huge loads, appealing patterns, high strength, and reliability. Furthermore, we provide these boxes in a variety of sizes and can even custom design them to meet your exact needs. We are focusing on producing printed multi coloured boxes for Produce & Fruits Industry which is widely popular for export quality.
These boxes are demanded by our clients and are used in various industries as well as for export. For all of your customising needs, we offer a wide range of sizes and colours. We are confident that we have a stock size that matches your needs, and if we don't, we will work with you to create the right customized box.
Vishal Containers Ltd. is expanded in a total area of 1,65,000 Sq.ft. with 5 Ply Automatic Plant, Size of 1800mm & Speed of 180 Meter per minute. We have a production capacity of 3000 M.T per month. We have invested in 6 Color Flexo printing & Die cutting machine along with 10 Color UV Flexo Printing Machine.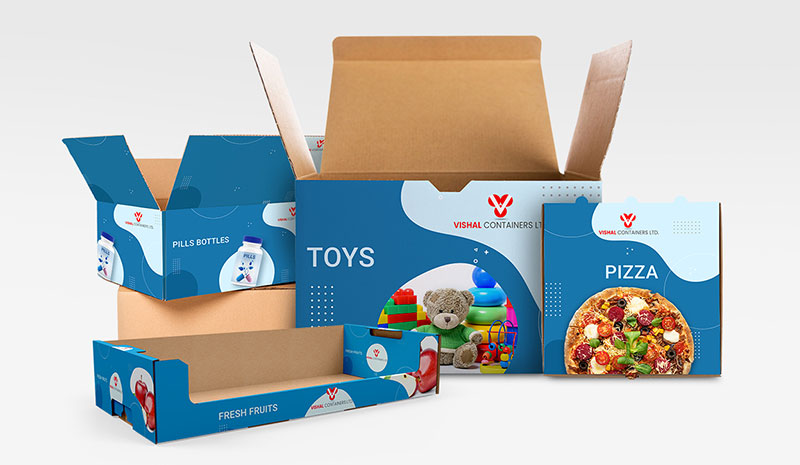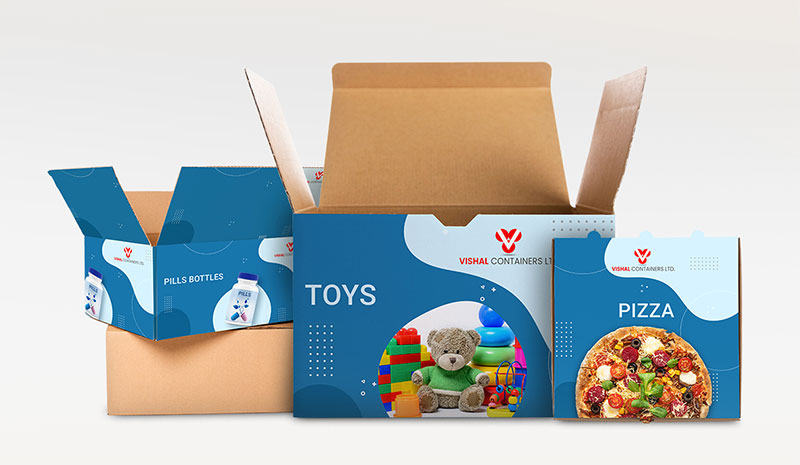 Why Vishal Container's Corrugated Boxes?