Flexible Packaging is mainly adaptive in Snacks and Nuts food consumption, because of its easy grab-keep-go nature.  From a selling perspective, whether you are a new or veteran brand, the long-shelf lives of snacks products are the first concern for you.
Vishal Containers Ltd. are manufacturing different types of pouches includes; stand-up pouches, flexible pouches, roll stock, re-sealable zippers, as well as custom pouches. We are also taking care of the quality of material, which enhances picture quality and colors of design for an attractive look. Mainly, unique materials and quality designs lead to the esthetic look of the product.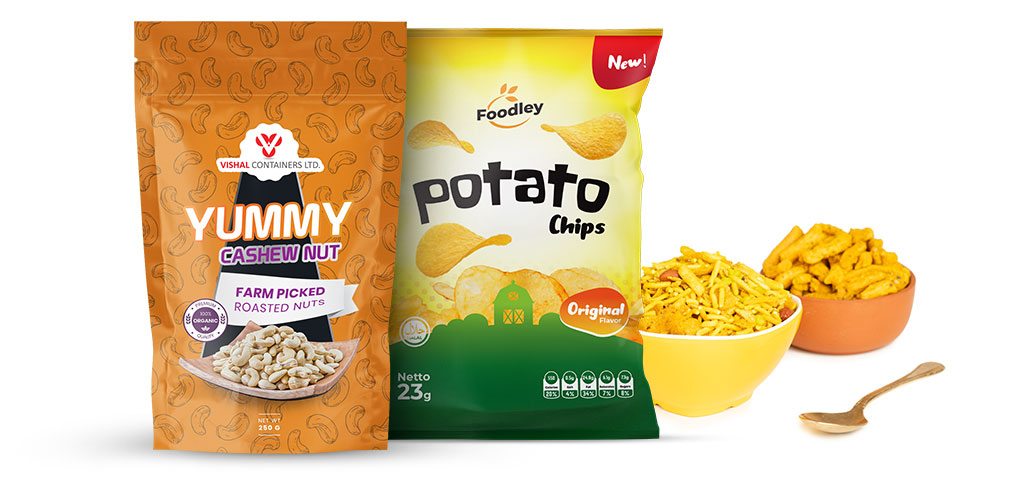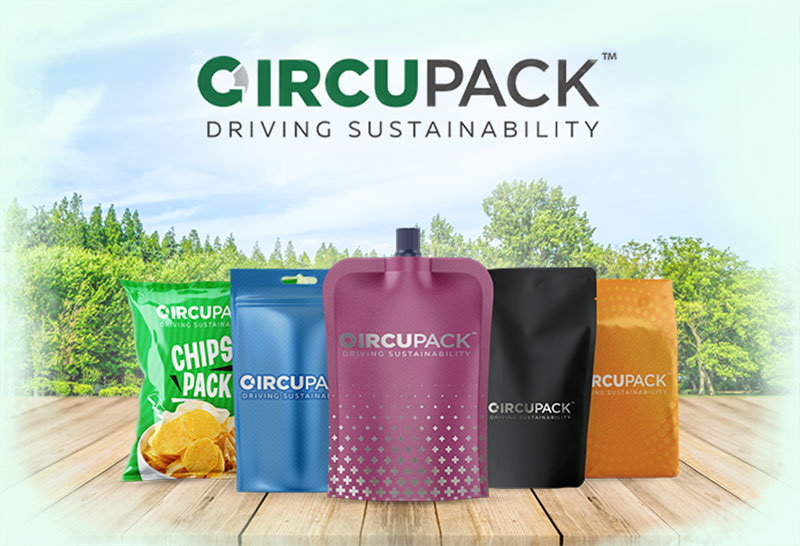 Circupack Recyclable Solutions
We are eliminating the use of single-use plastic and other materials with eco-friendly packaging materials. To develop sustainable packaging, we offer green packaging and recyclable packaging solutions through EB technology. We not only provide sustainable packaging but we help you in making your product packaging look attractive and stand out on the shelf by giving several special effects and decorative coatings like Gloss, Matt, Textures, Tactile Raised and Glitter. Our sustainable based packaging offers superior product protection and handling capabilities.