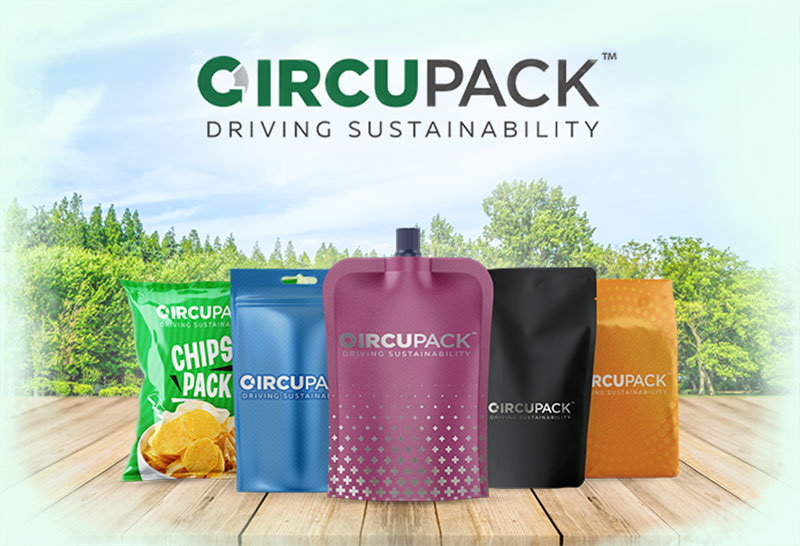 let's take step towards nature and
sustainable packaging.
To eliminate the harm of Non-Recyclable Multi material flexible packaging, Vishal Containers Ltd. has decided to drive towards sustainability by providing Green Packaging solutions. Developing recyclable and circular flexible packaging materials now has become our vision, to meet that we have invested in the Electron Beam Printing Technology and Barrier Coating technologies.
EB technology is core to our development of recyclable or sustainable packaging structures in flexible packaging. Barrier properties in flexible packaging play's important role in keeping food fresh during its shelf life and we have invested substantially to get right barriers on Recyclable Mono Materials.
So, our R&D has developed the sustainable circular flexible packaging range under CIRCUPACK made of Mono Material films, a combination of Electron Beam & Barrier Coating Technology. In CIRCUPACK, we also help you in making your product packaging look attractive and stand out on the shelf by giving several special effects and decorative coatings like Gloss, Matt, Textures, Tactile Raised, and Glitter.
Let's create awareness of the demand for recyclable and sustainable packaging together.
For more information visit: