Frozen Food Packaging is widely required currently, to deliver authentic taste in each and every corner of the world. There are different types of frozen packaging available based on their usage, whether to cooked or heated or to preserve and use directly.
Every brand has to make sure that they are providing proper packaging with films and barriers, which helps to preserve and protect the product from the outside environment. And also, packaging material should prevent dehydration and oxidation of the product.
Vishal Containers Ltd. focusing on every aspect such as re-sealable zippers, space-saving, long-lasting, flexible packaging as well as quality printing material that enhances the overall look of the product.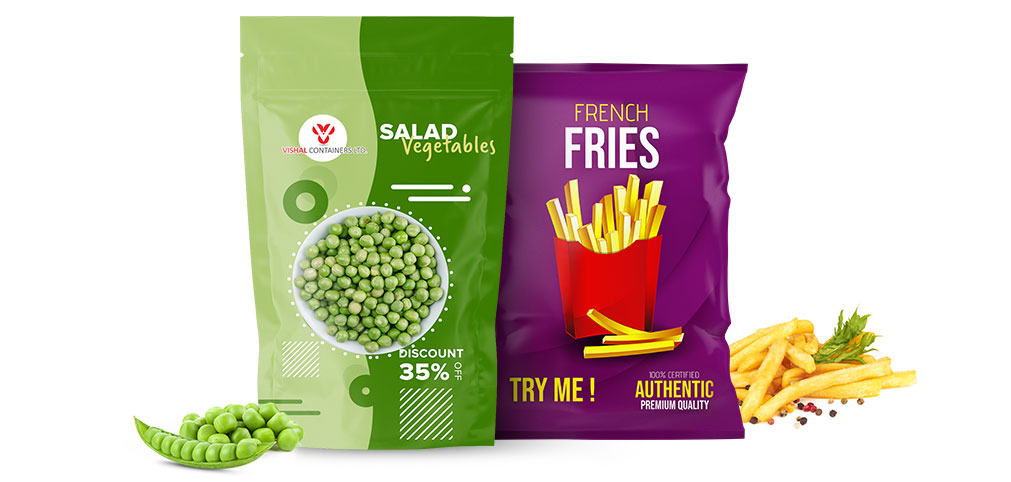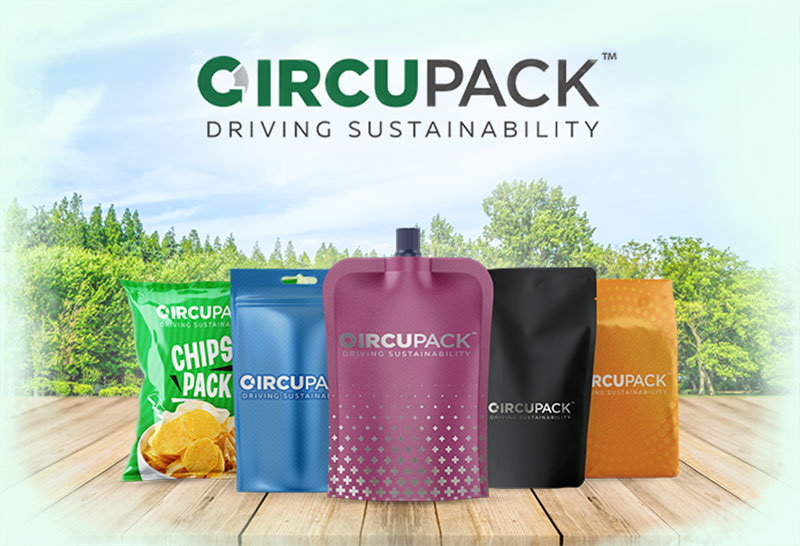 Circupack Recyclable Solutions
We are eliminating the use of single-use plastic and other materials with eco-friendly packaging materials. To develop sustainable packaging, we offer green packaging and recyclable packaging solutions through EB technology. We not only provide sustainable packaging but we help you in making your product packaging look attractive and stand out on the shelf by giving several special effects and decorative coatings like Gloss, Matt, Textures, Tactile Raised and Glitter. Our sustainable based packaging offers superior product protection and handling capabilities.