Vishal Containers Ltd. provides novel packaging solutions to the food industry that promotes sustainability. To meet the highest quality and best hygiene standards, we aid our clients with recyclable, customized roll stock, and preformed pouches. We provide high quality printing solutions with special effects like gloss finish, matt finish, texture and such, to our clients and also offer customized packaging as per requirement. Our zipper and stand up pouches took this food and beverage industry to a great height. We provide a promising packaging solution that will help increase the shelf life of a product.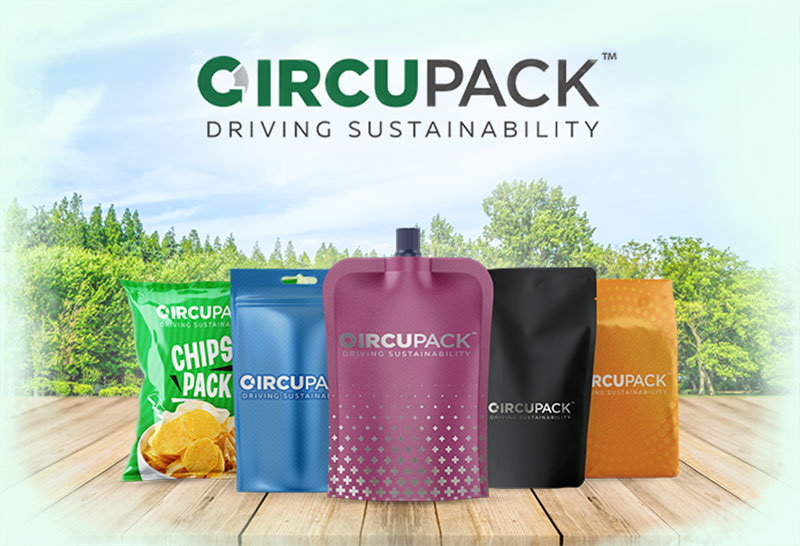 Circupack Recyclable Solutions
We are eliminating the use of single-use plastic and other materials with eco-friendly packaging materials. To develop sustainable packaging, we offer green packaging and recyclable packaging solutions through EB technology. We not only provide sustainable packaging but we help you in making your product packaging look attractive and stand out on the shelf by giving several special effects and decorative coatings like Gloss, Matt, Textures, Tactile Raised and Glitter. Our sustainable based packaging offers superior product protection and handling capabilities.